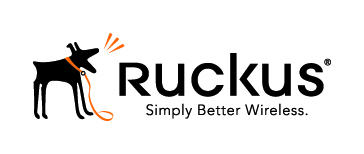 Here at P&C Communications we have over 25 years experience in the industry and are now teaming up with Ruckus Wireless, working together to provide the best wireless solution to provide reliable and cost effective wireless solutions.  Our partnership means we can provide to customers:
Performance – Ruckus' deep history of technical innovation means superior, dependable wireless performance for its customers. Everywhere, all the time.
Simplicity – Ease of management for IT? Ease of use for end users? These are just a given. 
Options – Ruckus provides the utmost flexibility for all the wireless networking scenarios a business might have..
Segments – Large enterprises, SMBs, carriers, service providers, educational institutions (K-12 and higher ed), hospitality, MDU, retail, manufacturing, smart cities, public venues and events. 
Ruckus became a pioneer in the Wi-Fi infrastructure market, enabling carriers and enterprises to stay ahead of the exploding demand for high-bandwidth applications and services. Today, Ruckus delivers a simply better wireless experience that makes everyday life and business better across the globe. Ruckus Smart Wi-Fi technology redefines what's possible in wireless network performance with flexibility, reliability and affordability.