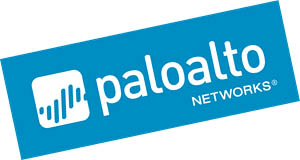 P&C Communications have been working closely with Palo Alto recently to develop a relationship using their Next Generation Enterprise Firewall solutions.
We have collaborated to Develop enhanced unique features, such as App-ID to determine the exact application using the network.
We chose to partner with Palo Alto because they have been in the Leaders quadrant of the respected Gartner reports for 6 years. See the report for more information.
We also liked the company's vision, as well as the new developments in their solutions, which continually take their technology forward and are constantly under review.  These include developments around end point security with their solution Traps, read more about that here.
Our system engineers strive to build a centre of excellence, and, as part of that, they always evaluate and test the latest developments from Palo Alto.
We are currently migrating some customers onto the next generation of Palo Alto solutions that will move them forward with their security  ambitions.
We will be keeping you updated throughout 2018 on these exciting developments.