Popup Connectivity to provide business with temporary high-speed internet services on a flexible basis
We use the mobile network and proven hardware with smoothing routing technology so we can deliver multiple 4G connections as an equivalent to an Ethernet connection but with no fixed contract so we can be flexible with options for daily, weekly and monthly rental.
Don't just take our word for it!
"Since the first lockdown ended and filming was allowed to continue again, we have taken on a lot of live-streaming business. A primary requirement of these productions is that they go out live. There is simply no latitude for even a second of downtime.
We had a client who was streaming four cameras to a remote location. They already needed more upstream bandwidth than we could guarantee, and they needed to know there was back up in the case of failure.
With this in mind and knowing we were at the extent our technical know-how we engaged P&C Communications to oversee a solution. By combining our broadband and six 4G SIM cards (operating over four different networks) through a hub we were able to provide 120Mbps up ALL day long. If one of the Sim cards failed there were five others and the broadband to pick up the slack. Impressive! "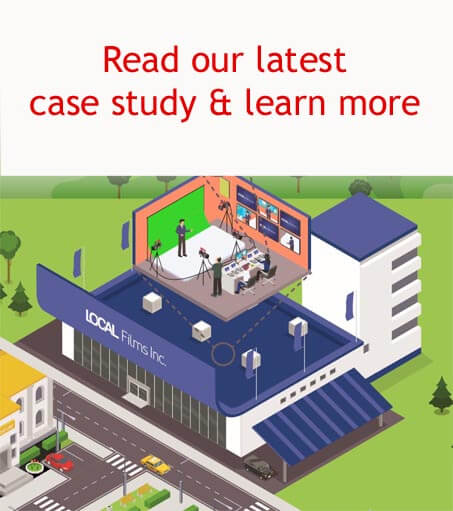 Popup 4G to meet the need for temporary Internet service whilst waiting for Fibre broadband
We supply a rental solution consisting of a 4G router, unlimited data SIM, fully configured, delivered and collected at the end of the agreed period. Find out more about our Popup4G by visiting popup4g.com.