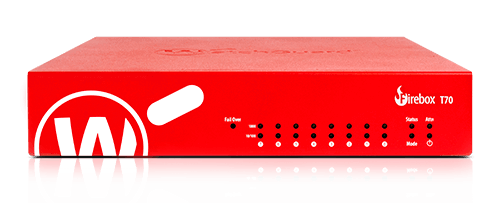 The WatchGuard Firebox T70 will make network slowdown concerns a thing of the past, with blazing-fast performance capable of delivering full UTM protection at over 1 gigabit per second. With the release of the WatchGuard Firebox T70 tabletop network security appliance, customers can now enjoy the fast throughput that they want, with the industry-leading security that they need. The WatchGuard T70 is also one of the only tabletop appliances available today that provides users two Power-over-Ethernet (PoE) ports enabling power to peripheral devices, such as wireless access points and security cameras.


The WatchGuard Firebox T70 is the fastest performing tabletop appliance available on the market today. The T70 is the only tabletop appliance that is capable of running full UTM services at over 1 gigabit per second, enabling you to keep up with lightning-fast fiber broadband speeds.
WatchGuard Outperforms Competition in UTM and HTTPS Performance
Miercom recently tested multiple appliances from top security vendors and placed WatchGuard at the top of their list! The testing validated industry-leading achievements developed with the Firebox T70 in all mixed-function scenarios and encryption processing when compared to all competitive appliances tested.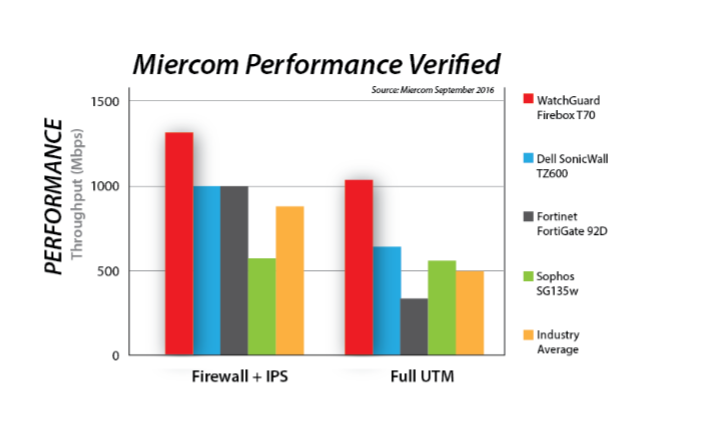 To view a full version of the Miercom report click here