The world-class state-of-the-art facility will drive digital technology growth and future expansion
CAMBRIDGE, UK – September 29, 2017 – Thales, a leader in critical information systems, cybersecurity and data security, has opened a new office in Cambridge. The state-of-the-art facility will act as an innovation hub driving industry-changing developments to enable digital transformation.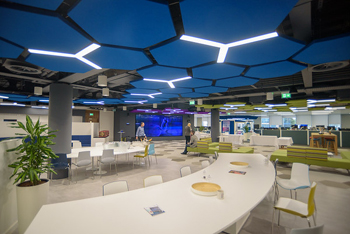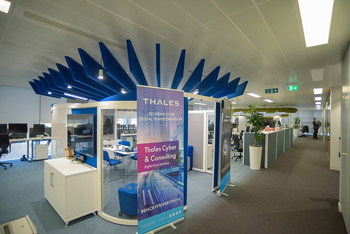 The Cambridge location has been designated a Thales global center of excellence where Thales engineers design and develop advanced data security solutions that ensure that data belonging to companies and government entities is both secure and trusted in any environment – on premises, in the cloud, in data centers or big data environments.
This new world-class workspace provides employees with a modern, flexible environment that excellent transport links. It brings together engineers, research and development and innovation teams, enabling collaboration with customers, partners and suppliers.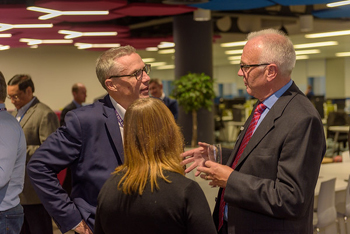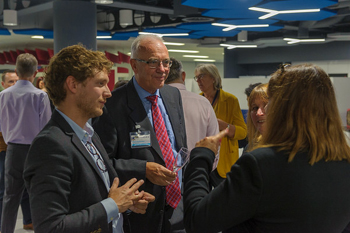 The site will accommodate more than 100 specialised engineers, part of the wider 3,500 Thales engineering community in locations across the UK. Thales's flagship site in Cambridge will help attract and retain a future generation of young engineers who will have the skill set to make Thales leaders in advanced security solutions.
In today's rapidly changing world, the digital revolution is creating new opportunities for governments and businesses, which also face huge challenges. Thales supports them by offering high-level expertise in four key digital technologies: Internet of Things/connectivity, big data, artificial intelligence and cybersecurity.
In the last three years, Thales has invested over €1 billion in these key technologies, which play a crucial role in enabling the armed forces and security services responsible for protecting urban infrastructure and energy supplies to make the right decisions in real time. These investments include a number of strategic acquisitions devoted to self-funded research and disruptive digital innovation.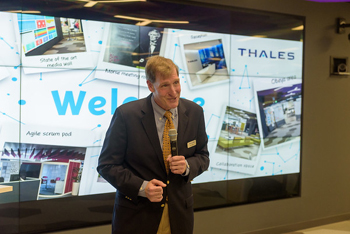 Alan Kessler, CEO Thales eSecurity said:
"The move is part of Thales's wider strategic goal to ensure the business delivers sustainable profitability and growth. Investing in this new Cambridge site enables us to stay competitive, creating innovative, customer-led products and services that will help us win new business in financial services, healthcare, retail and government markets both at home and overseas. This new world-class workspace sets the benchmark for future working environments within the Thales business. It enables collaboration with customers, partners and suppliers, showcasing innovation fueled by an extensive research capability".